About Procolony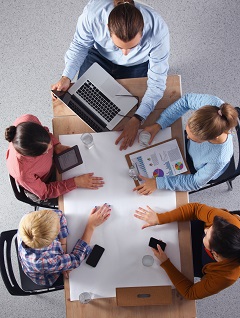 Procolony is a "Professionals Colony" – a job search cum freelancing platform where professionals ("Pros") connect with employers. Through our marketplace, employers can hire qualified professionals for full-time or part-time jobs, projects and contract work. All Pros registered with Procolony must be certified professionals in their respective areas of expertise.
It's free to join Procolony. Qualified professionals can publish profiles for free and bid for jobs (free members receive initially 15 bids per month). Freelance Pros with common career interests can collaborate to form dynamic teams, receive payments from employers, and execute revenue sharing agreements with fellow team members via our platform.
Employers can post unlimited number of jobs and receive bids from professionals. Our job board is always current, showing only vacancies that are still open.
Procolony also offers premium membership plans for an additional cost. As a member, you will be charged lower commission and lower admin fees, which means higher earnings or lower costs as you complete more jobs. For Professionals with paid membership plans, we do not charge any commission!
For more details about our commission rates, please refer to Fees and Charges.